Anarchist Arnie Lerma

For more than 20 years, Arnie Lerma was the source of false propaganda about the Church of Scientology. And he was a copyright anarchist, with two civil judgments against him for copyright infringement.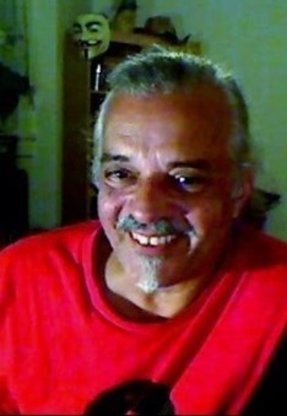 Lerma was one of those ultra-right-wing conspiracy theorists who populate the fringes of the internet. He aligned himself with everything from Holocaust deniers and neo-Nazis to the cyberterrorist group Anonymous.
His history included attacking religions on the internet, harassing and intimidating Church of Scientology parishioners with hate mail, and planning and participating in antireligious demonstrations that often became violent. He also ran a private underground channel on the internet where antireligious extremists still gather to spread hatred and plan acts of aggression against the Church of Scientology and its parishioners.
Yet Richard Leiby of the Washington Post set aside all integrity and used Lerma as a source on anti-Scientology stories in the 1990s and even moved in with Lerma after Leiby's wife sent him packing. And in 2016, Leah Remini welcomed Lerma as an advisor to her anti-Scientology reality television show.
All of that came to an end on March 16, 2018, when Arnie Lerma took his own life after shooting his wife Ginger Sugerman in the face, his solution to oxycodone addiction and the inevitable prison term he faced for stealing money from her.
Convicted Copyright Infringer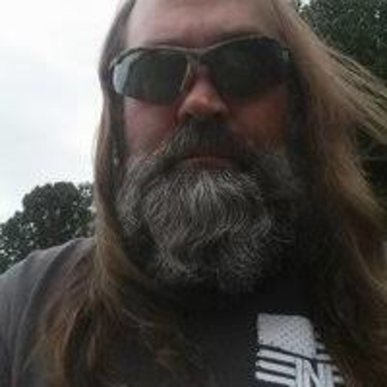 In the 1990s, Lerma was the subject of two judgments for copyright infringement.
In August 1995, Lerma posted copies of stolen copyrighted Church Scripture on the internet. The Church filed suit for copyright infringement and the court authorized a search of his home. Lerma's computer and 58 disks were seized by federal marshals.
On April 28, 1997, Judge Leonie Brinkema of the U.S. District Court for the Eastern District of Virginia held that Lerma had violated the copyrights of L. Ron Hubbard's works on the Scientology religion and entered a permanent injunction against him. The court also awarded damages and costs.
Lerma was also a director of FACTNet, an anti-Scientology online database. FACTNet was also sued for copyright infringement for misappropriating more than 2,000 copyrighted works of L. Ron Hubbard. FactNet was permanently enjoined from further infringement and assessed a judgment of $1 million for any violation of the injunction.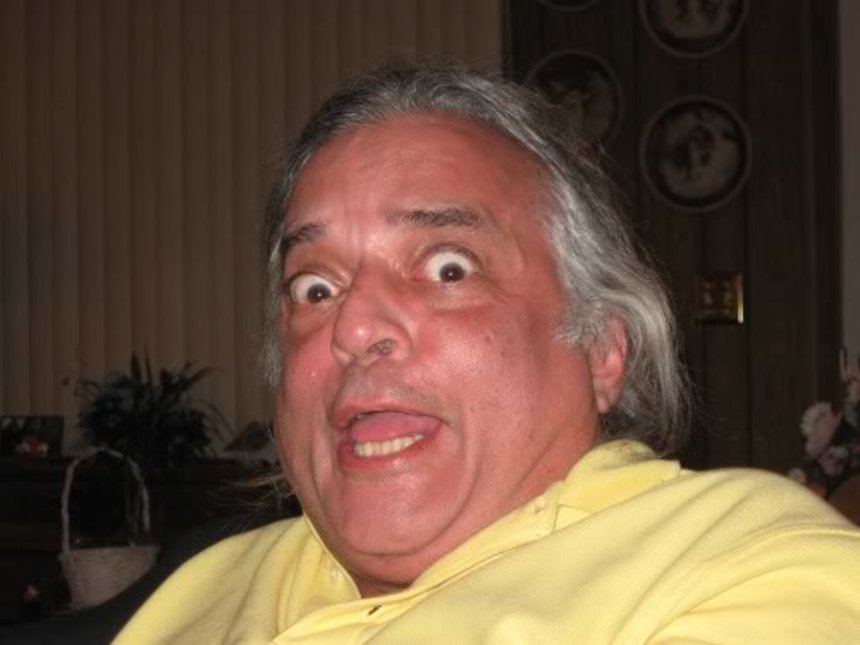 Neo-Nazis, White Supremacists and Anarchists

Lerma's fanaticism led him to Holocaust denier Willis Carto and his Liberty Lobby, where Lerma served on the Board of Policy. Yaron Svoray of the Simon Wiesenthal Center called Carto "the most notorious Nazi in the world."
Lerma's appearance as a featured panelist at Liberty Lobby's 40th anniversary convention was reported in Liberty Lobby's Spotlight on September 18, 1995.
Lerma tried to cover up his connection to Carto and his racist organization, as evidenced by this excerpt from an email Lerma sent to an associate:
"I was asked to speak at the 40th anniversary convention of Liberty Lobby… I suggest that we don't promote my relationship with Willis Carto … We have the full support of Willis Carto, and the 'patriot' movement in the United States."
Lerma had a long history of involvement in antigovernment militia groups and was a regular contributor to the alt.conspiracy newsgroup. Among the most notorious of his militia connections was William White, the onetime public relations mouthpiece of the Utopian Anarchist Party (UAP) that targets government and law enforcement agencies. Described in his own bio as a neo-Nazi, White participated with Lerma in hate demonstrations against the Church of Scientology.
White was arrested for threats to a federal juror in 2008, found guilty on four counts in 2009 and imprisoned. He was released in 2011 when the conviction was overturned; the prosecution appealed the decision and White fled the country. He was later arrested in Mexico.
In March 2005, after the murder of the husband and mother of a federal judge who had ordered a white supremacist group to stop using the name "World Church of the Creator," White wrote on his website, "I don't feel bad that Judge Letkow's family was murdered. In fact, when I heard the story I laughed."
Anti-religious Deprogrammer
Lerma became an advocate for the revival of the practice of "deprogramming" that attempts to forcibly pressure members of religious movements to denounce their faith. The practice largely stopped following criminal convictions of deprogrammers for kidnapping and multimillion-dollar judgments against deprogramming groups such as Cult Awareness Network.
Lerma made clear his capacity for violence when he encouraged other extremists in their attacks against the Church: "... We must continue our work until done and then sow the ground with salt."
Supporter of the Cyberterrorist Hate Group Anonymous
In 2008, Lerma became a supporter of the cyberterrorist group Anonymous and participated in their hate marches. Anonymous members have been arrested and convicted of crimes against Scientology Churches, crimes ranging from vandalism to felonies related to hacking the Church's computer systems.
Attempted Murderer

Over the years, Lerma grew increasingly irrational, becoming addicted to a dangerous mix of right-wing extremism, firearms and oxycodone.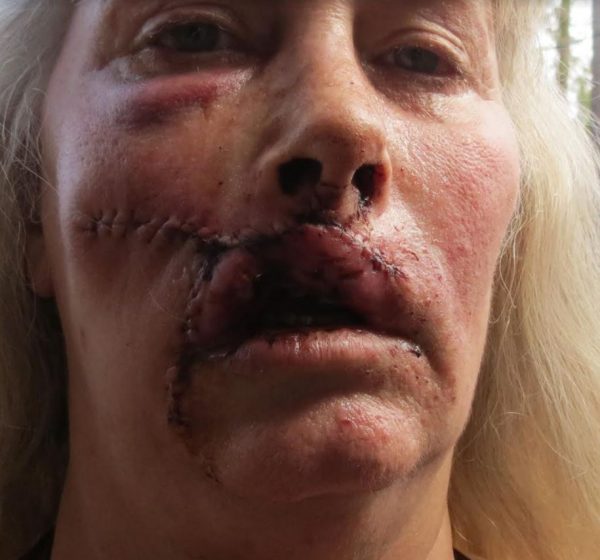 By 2018, Lerma's obsessions with conspiracy theories were ultimately his undoing. Addicted to opioids and facing an impending divorce and potential criminal prosecution for stealing $72,000 from his wife, he went over the edge. According to reports, on March 15, 2018, following an extreme incident, Lerma's wife contacted police and begged them, to no avail, to take his weapons from him.
Late the next day, Lerma shot his wife in the face. She sustained serious injuries but managed to escape and called police. In the early hours of March 17, police entered the residence and found Lerma dead from a self-inflicted gunshot wound. The Sylvania Georgia Police Department's incident report of the events of March 16, 2018, completes the picture:

"On the date and time stated I responded to a 911 dispatch to 308 Holly Rd. in reference to a white female with a gunshot to the head. Upon arrival I made contact with the home owner, [REDACTED]who was walking with the victim, Ginger Sugerman, down his driveway toward me and my partner, Ofc. Bennett. Mrs. Sugerman had a gunshot wound to her mouth and was in shock, but was able to state that she had been shot by her husband, Arnaldo Lerma at 314 Holly Rd. EMS was standing by down the street and at this time I notified 911 to have them move to my location. I sent Ofc. Bennett with EMS to the Hospital to get any additional information he could and try to take pictures of the injuries. I relocated to the driveway of the apartments where 314 Holly Rd. and the shooter, Lerma was stated to be. I had 911 make contact with GSP [Georgia State Police] and the Screven County Sheriff's Office for any assistance they could give. I made contact with Lt. Taylor who stated he was on the way and attempted to make contact with Chief Burke, Deputy Gordon, Lt. Taylor and Chief Weaver arrive and discuss our options. Ofc. Bennett and GSP954 arrive on scene and are sent to cover the rear exit of the apartment. After repeated attempts to make contact with Lerma at the front door to 314 and finding the door not secured we made entry and found Lerma in the first floor bathroom deceased from a self-inflicted gunshot wound to his head. Sylvania Fire and Animal Control were dispatched to remove a dog and the bathroom door."
The autopsy confirmed the suicide. Oxycodone was found in his system.